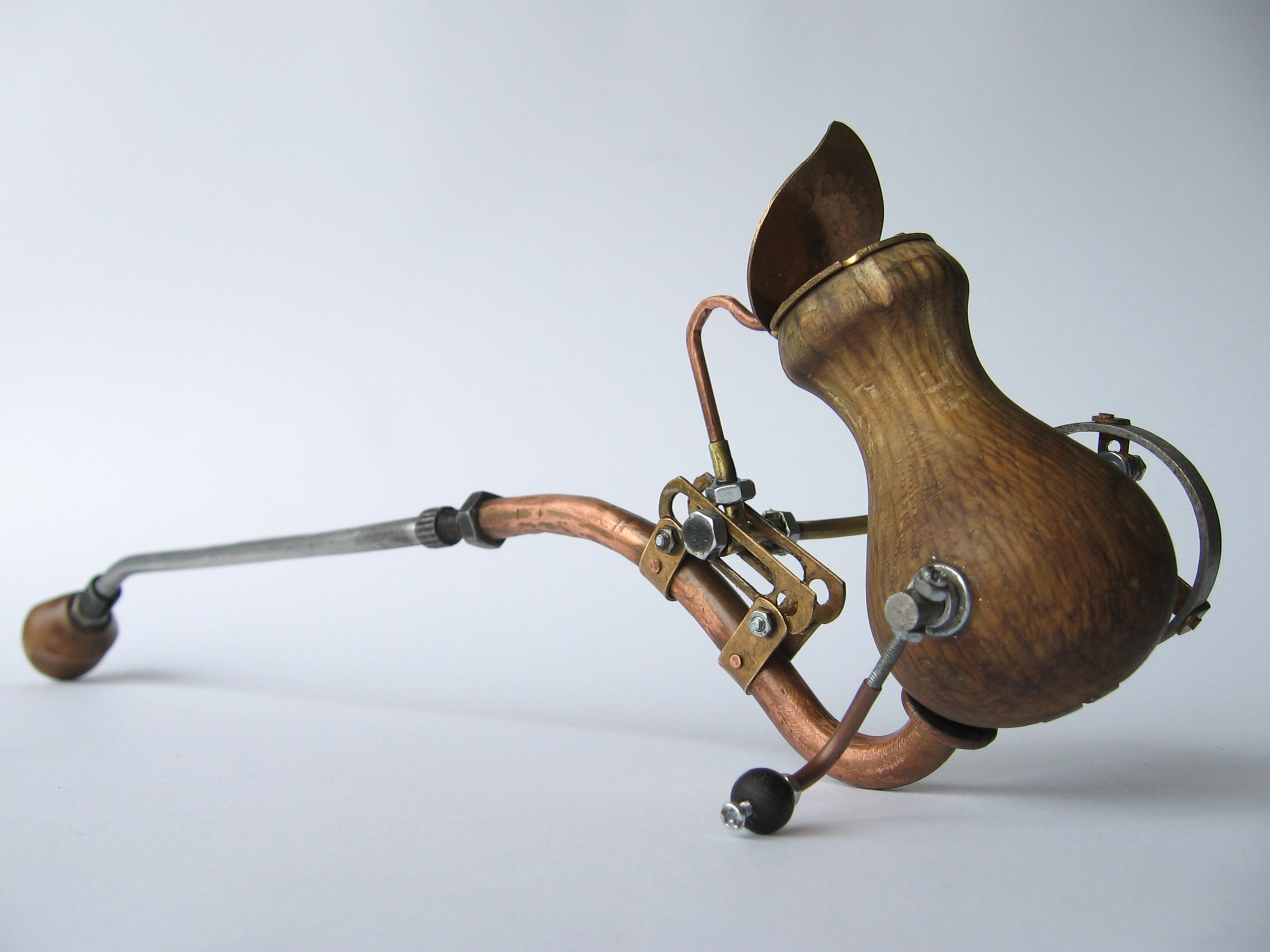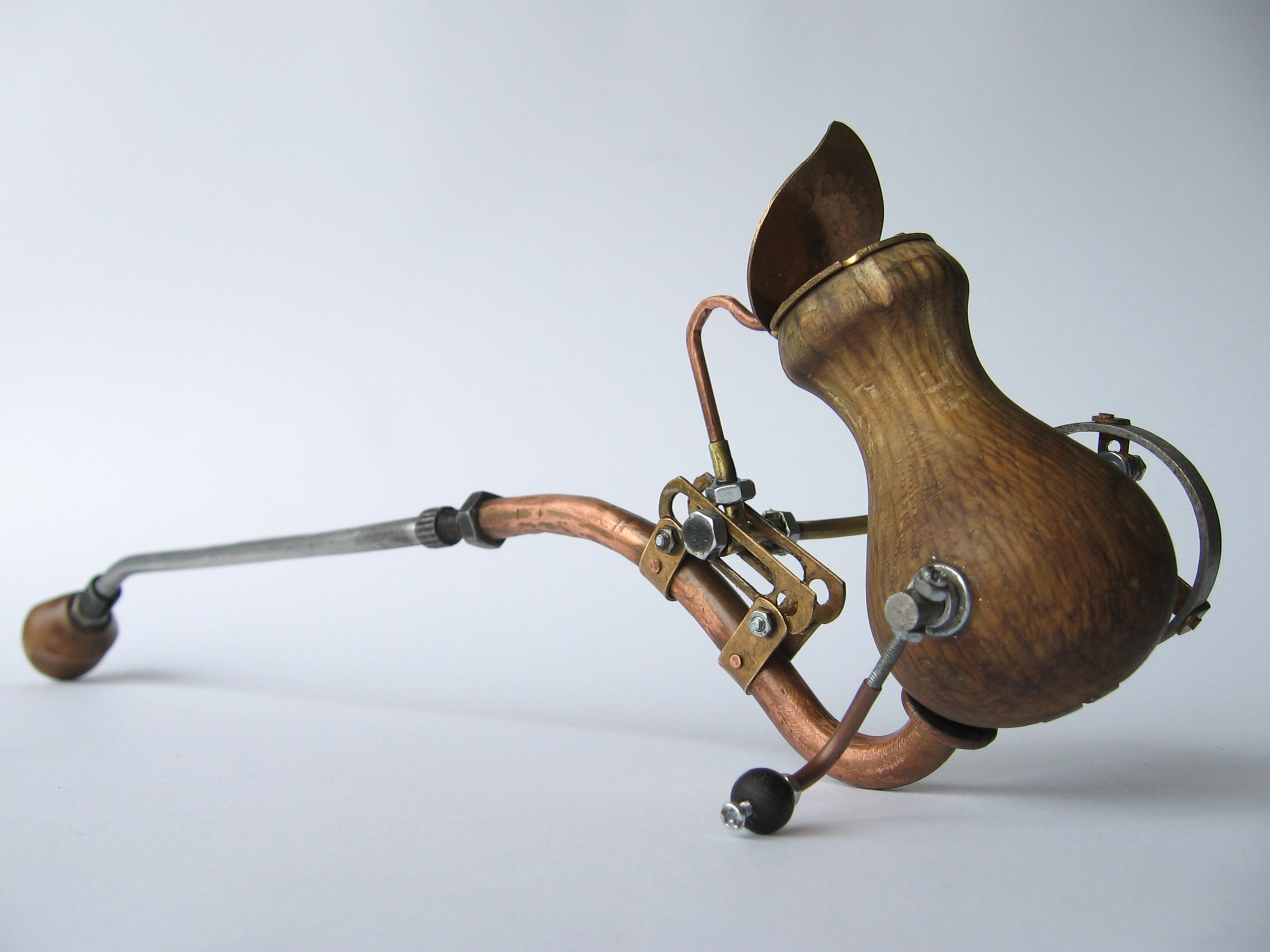 One for the old-time-y smoker. An old plane handle, bit of copper pipe and a lot of hand made parts make this into a self-puffing pipe.
Wearable, durable, functional. One of the world's only tube-fed finger pens.
Guilding metal, copper, glass.
Upgraded with more substantial hinges and cleaner ink tube.
Fancy business cards are all well and good, but they are nothing without the appropriate dispenser.
B.T. tape measure, leather belt, brass, steel, cogs.
Because you need eyes to see.
Wood, brass, leather.
Now with ballistic tinted perspex, and metal rims.
Aluminium, copper, nickel, perspex.
Fish-Man of Liérganes
'The Fish-Man of Liérgones', 1679.
A mask of an aquatic nature.
Copper, brass, nickel, bicycle inner tube, wood, leather.
Guaranteed to illuminate even to most desolate of places.
Porcelain, wax, spirit.
Man is least himself when he talks in his own person. Give him a mask, and he will tell you the truth - Oscar Wilde